Myenergi only produces the Type 2 style tethered chargers, if your vehicle is a Type 1 (SAE J1772) we would not advise for you to purchase the tethered unit.
| | |
| --- | --- |
| Type 1 ( SAE J1772) | Type 2 (IEC 62196-2) |
| | |
Nor can we advise on the use of type 2 to type 1 adapter as in our experience, the quality of some of these can be questionable.
The use of these adapters will void the warranty on the unit for this reason.
We also advise the lead cannot be swapped for a type 1 tethered lead for the same reason as adapters, so the best course of action, in this case, is to install an untethered unit and use the charge lead supplied with the vehicle.
This is clarified within the manual on page 3 stating the following:
"Zappi comes in either tethered or untethered variants. The untethered version should only be used with a dedicated Type 2 cable to Type 2 or a dedicated Type 2 cable to Type 1 which is compliant with EN 62196-1 and EN 62196-2.
Adapters, extension cables and conversion cables must not be used with either version of the Zappi. Failure to install and operate the in accordance with these instructions may damage the unit and invalidate the manufacturer's warranty"
If you are to purchase a Myenergi Zappi, for any Type 1 vehicle you will need to purchase the Untethered variant of the product and use your own charge lead to be able to charge the vehicle.
Type 2 (into the charger) to Type 1 (into the car) Charge lead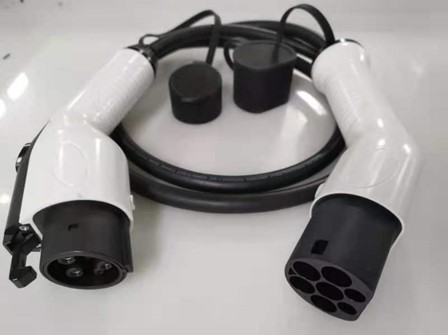 If you have any concerns and need assistance please do get in touch with our Technical Support Team at Support@myenergi.com or Calling 0333 300 0313