The budget charge feature of Libbi is specifically designed for those on Dynamic/Agile energy tariffs where the cost of electricity varies throughout the day and you would like the Libbi to monitor the price and charge if it drops below a certain threshold.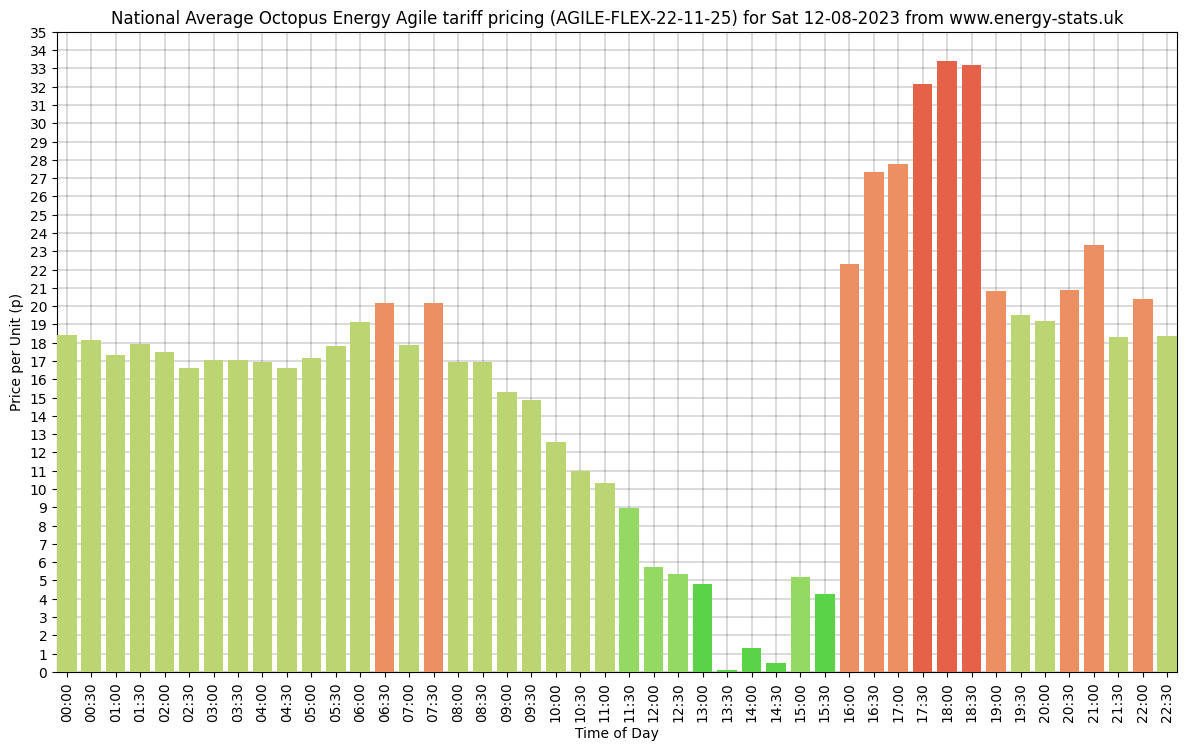 For example in situations like the above you might want to set a threshold of 5p/kWh, the Libbi will then monitor the energy price and charge when the price drops below the threshold as quickly as possible until full. This could be especially beneficial for situations where the price drops negative but ultimately that's up to you.
Setup
This feature is part of smart scheduling and configured on myaccount.
Schedules
Enable Charge from Grid.
Enable Budget Charge
Set a limit