Start by downloading the myenergi app from the relevant app store.
Apple users will find it here Apple Store Myenergi App Link
Android users will find it here Google Play Store Myenergi App Link
Once downloaded you will need to create a new myenergi account following these steps.
1. Click on the "Register for an account" at the bottom
2. You can choose to use one of your social logins or simply register using your email address. For email registration, insert your email address where prompted and click 'Next'. For social logins see here: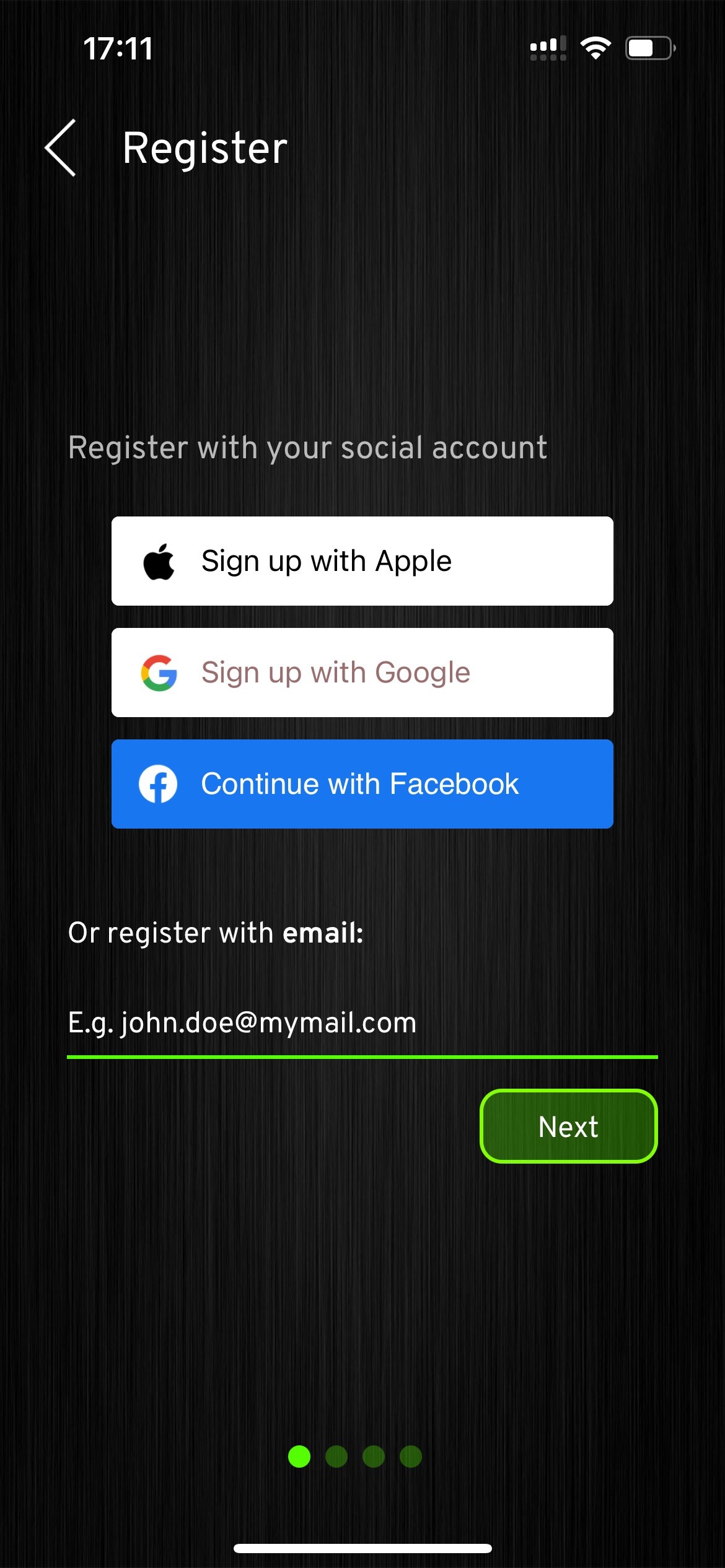 3. You will now need to create a password, keeping to the guidelines as displayed. Make sure you repeat the password identically on the bottom line before pressing 'Next'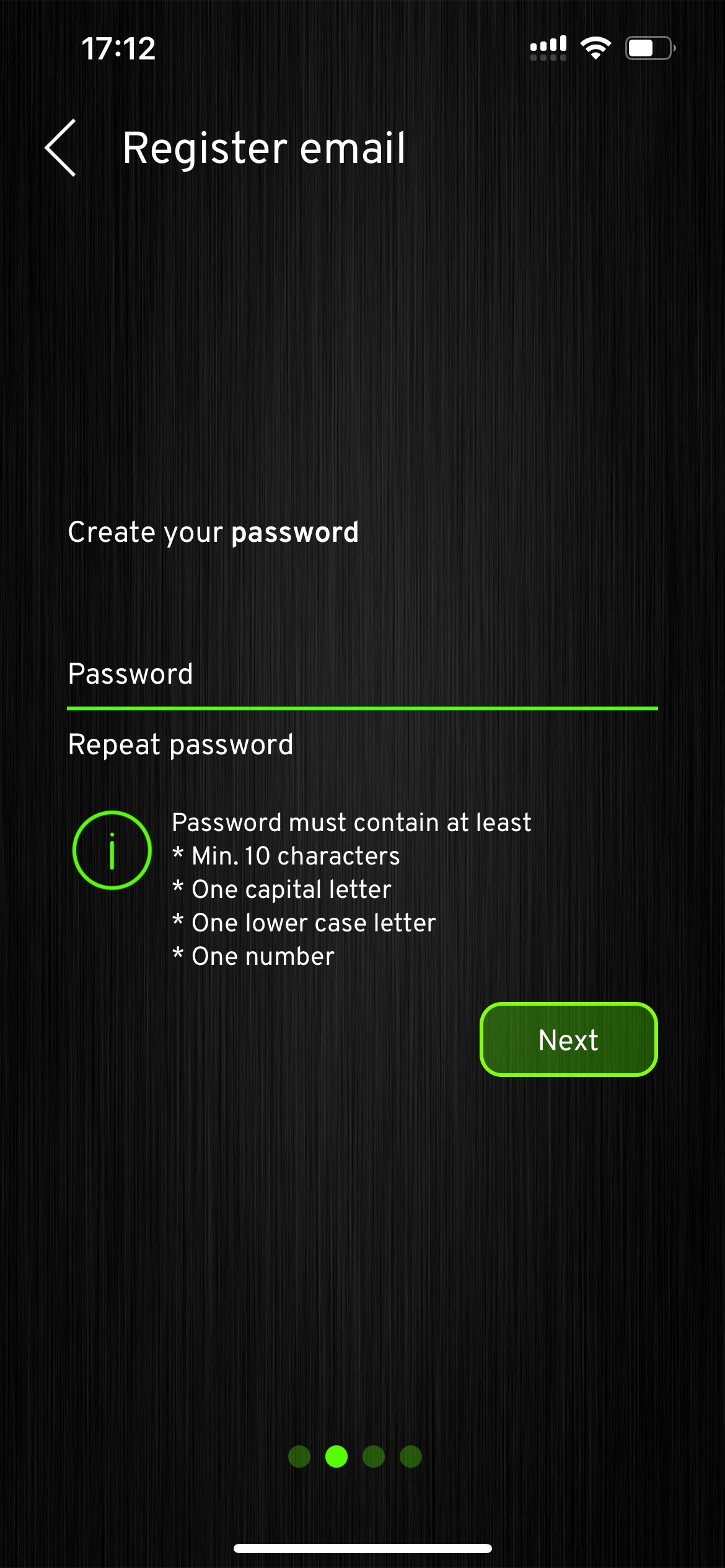 4. Now set your communications preferences. Click 'Next'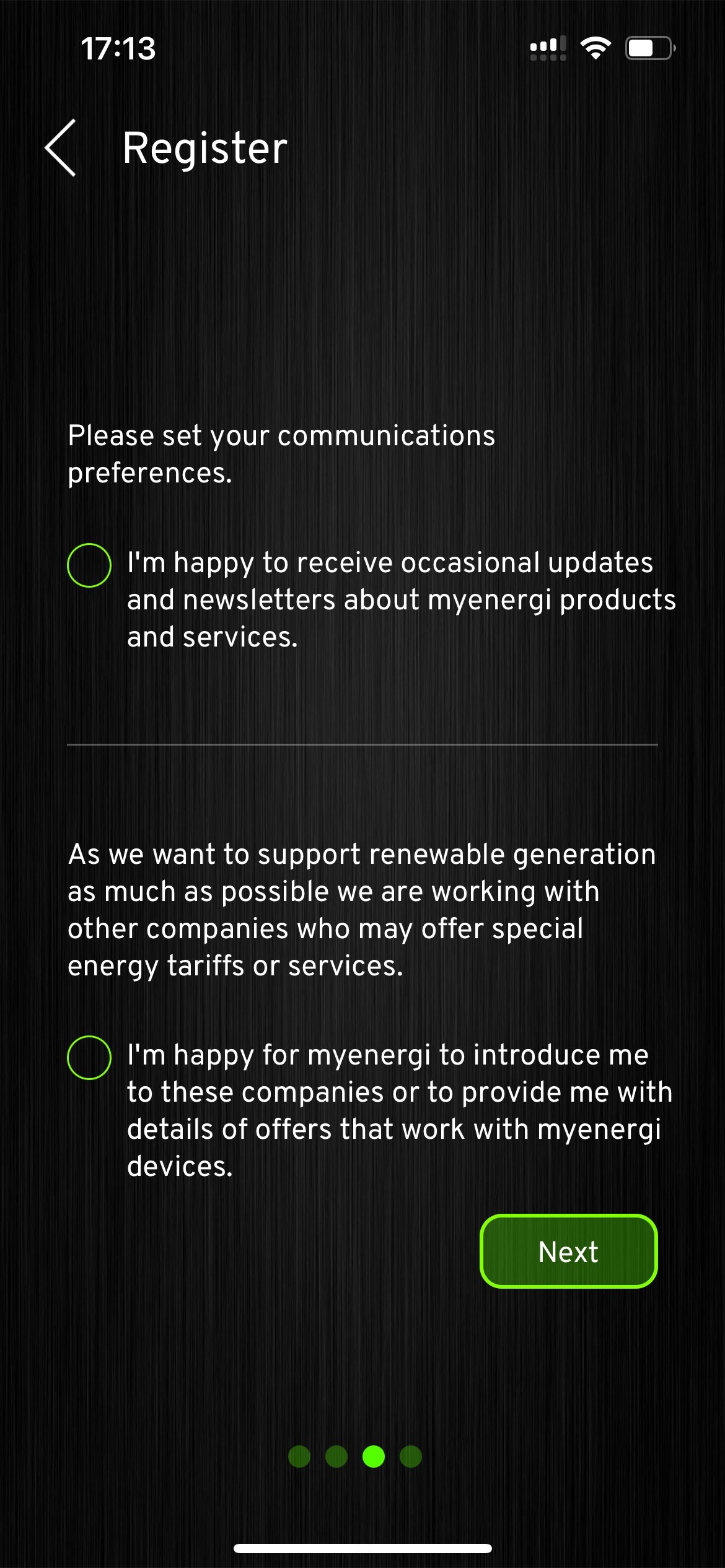 5. Check your email account for the verification code you have been sent.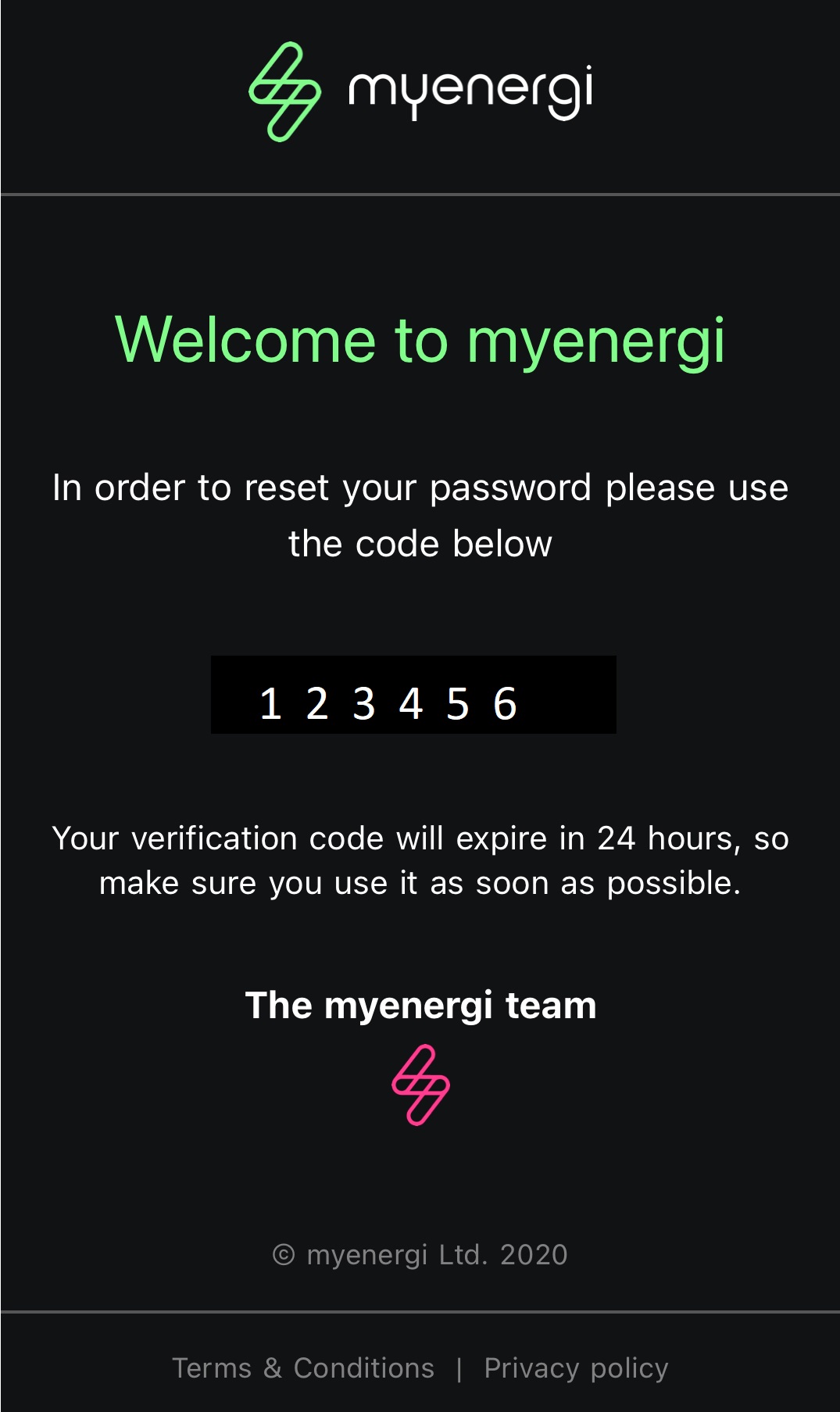 6. Now enter that code here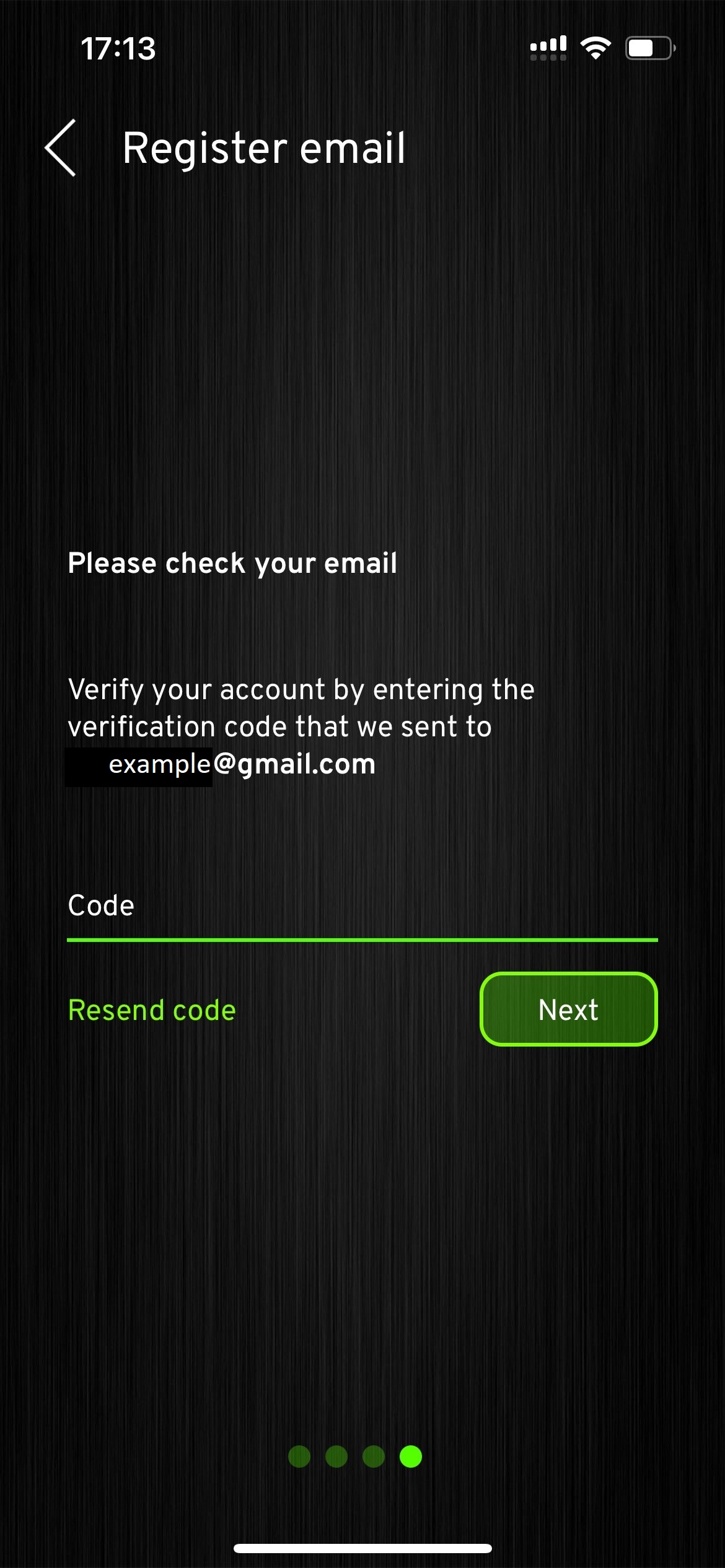 7. You will be asked if you have a HUB, IF your device has an H in the model number or it is a libbi you do NOT have a HUB and your device is Wi-Fi-based. If you have not set wifi up on your product before this point, you will need to go and do that first. -> Set up Wifi
8. Now you need to add your hub to your new account. Press on the '+' symbol. Enter your hub serial number on the top line and your registration code on the bottom line.
To find your hub serial number and registration code click Here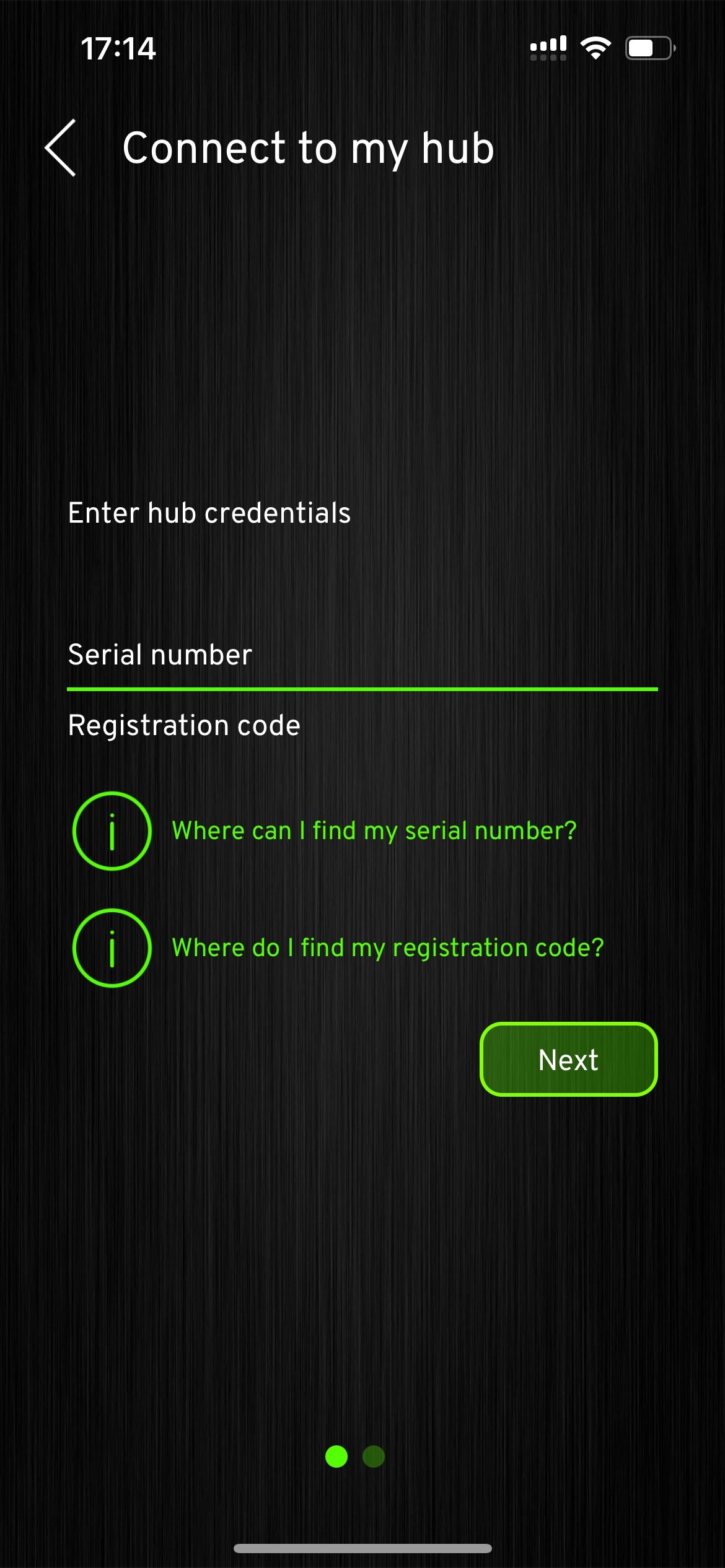 9. You will be prompted to name this location before hitting the 'Finish' button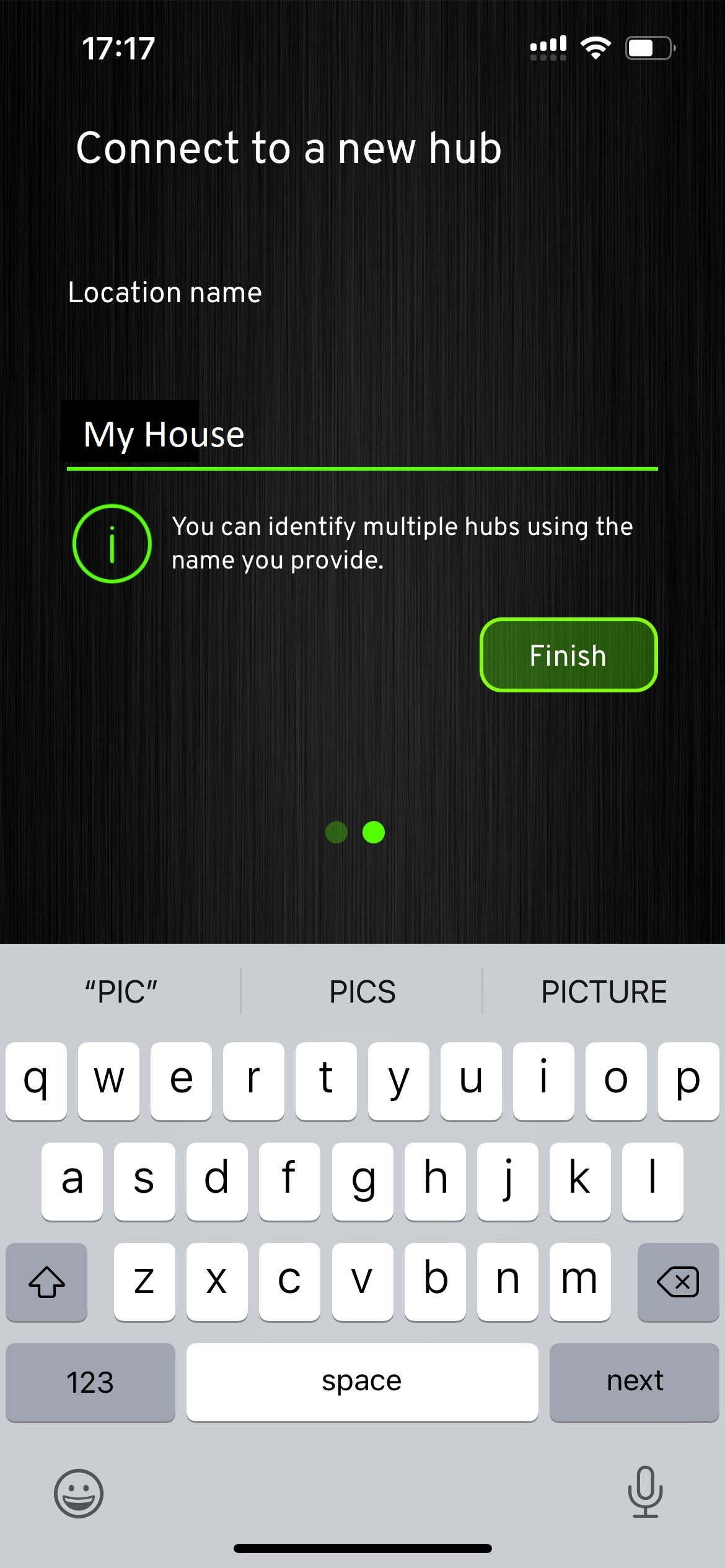 10. You should now see all your linked devices on the main display screen