Before setting inputting your energy tariff you must first make sure you've selected to allow charging from grid. For further information on this, see How do I choose to charge from grid?
If you have chosen to allow libbi to charge from the grid you must input your Electricity Tariff. This is so libbi knows when energy is cheapest for you and will only consume from the grid at those times.
You will be prompted to enter your tariff information in the app;
When the app detects a libbi – If you are an existing myenergi customer with existing products and are already registered with the app, you will receive a pop-up message prompting you to set your tariff information as soon as libbi is detected i.e. when the app notices a libbi has been paired with your existing devices.
If you tick the box to enable charging from grid – You have chosen to allow charging from the grid, you will receive a pop-up message prompting you to input your tariff details.
Step 1: Select your energy supplier and tariff. The drop down tariff selection options are. If your tariff isn't showing, select single rate, dual rate or dynamic rate (whichever is applicable).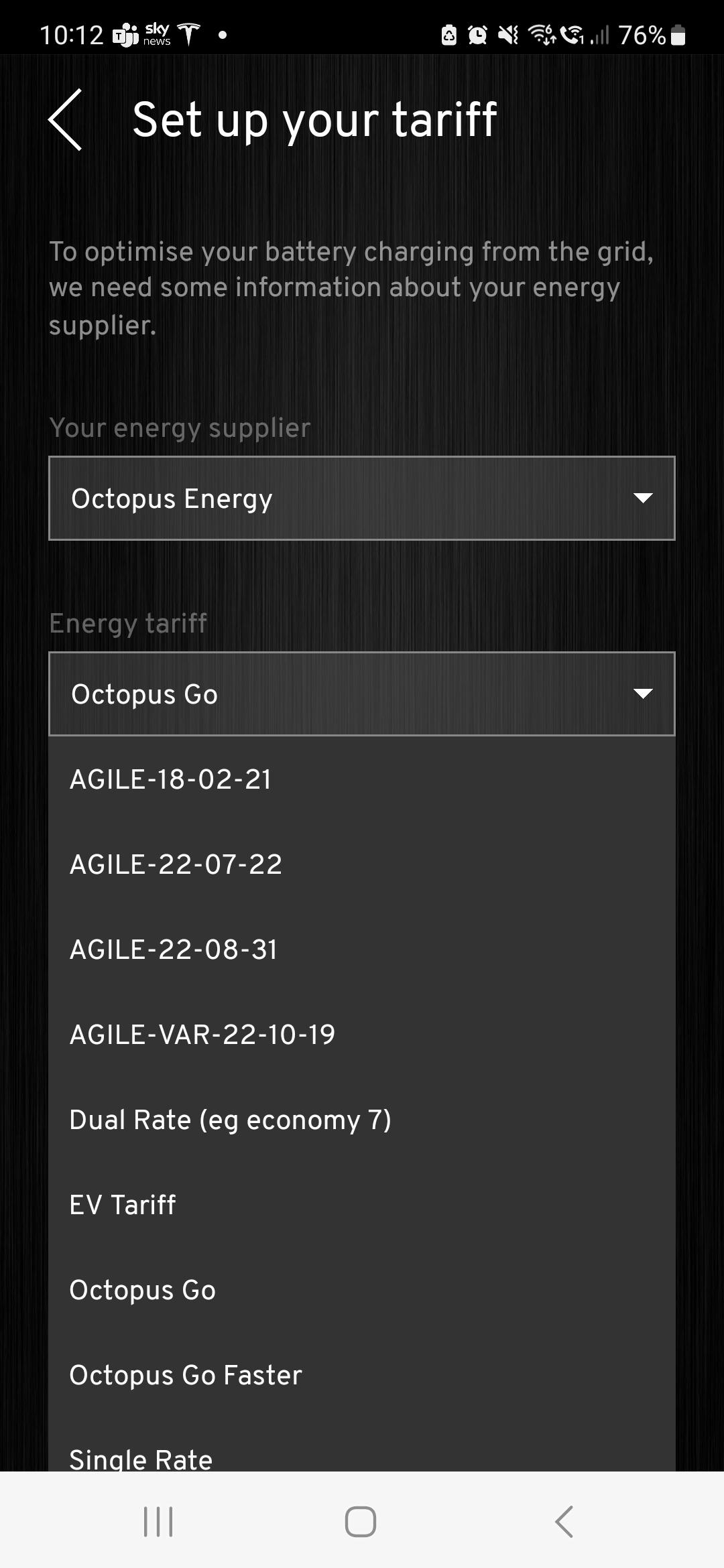 Step 2: Once you have selected your energy supplier and tariff, click "Set my rates"
Step 3: Assign rates to times of the day on the next screen. If you have multiple rates throughout the day, you can add more by clicking "Add price period".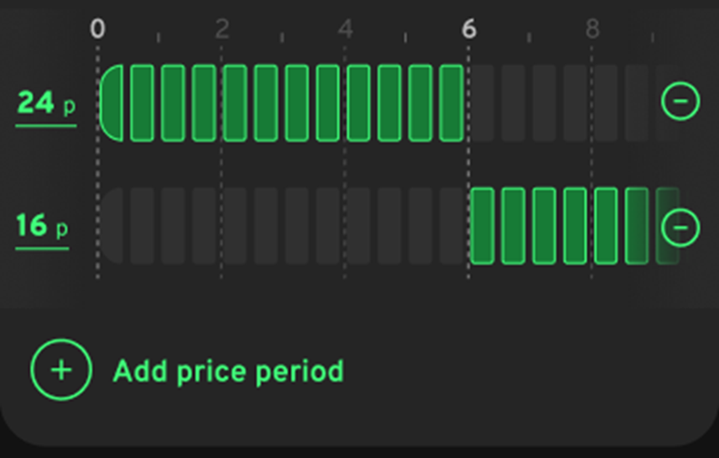 Step 4: If you have different prices for different days of the week, select "Add tariff scheme" to input the full detailed breakdown of day, time and rate.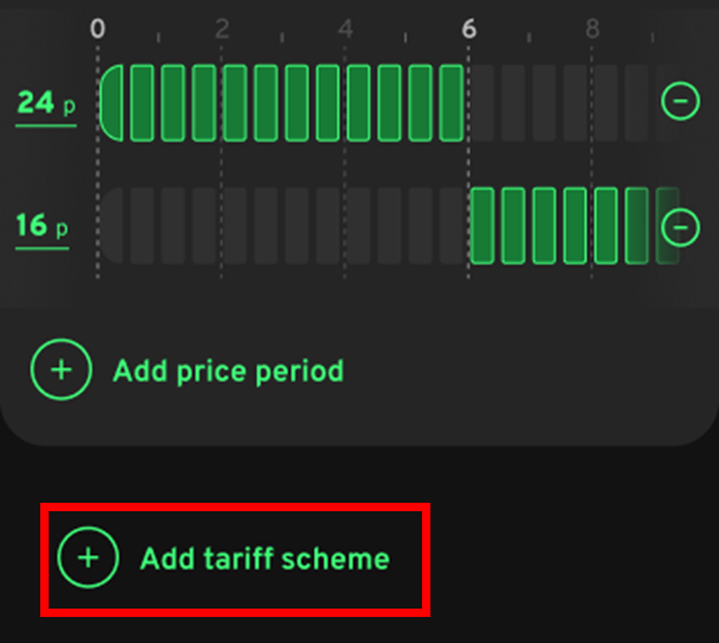 Step 5: Once you have input your tariff details, select "Save" at the bottom of the screen.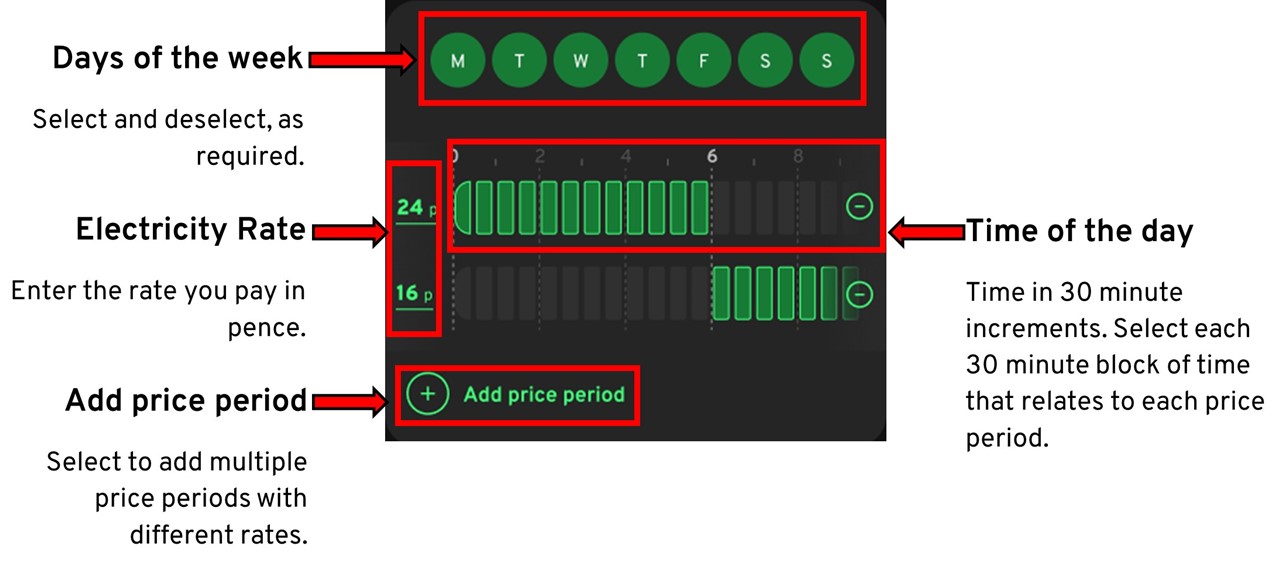 Notes
Octopus' Agile Tariff is different. See How does libbi work with Octopus' Agile Tariff? , for further information on this.

You can amend and change your tariff details at any time by following the same instructions so, if you change supplier or tariff, just remember to hop on over to your app and update your energy tariff details

If you selected a Single Rate Tariff at Step 2, it will not take you through to the next screen to enter your schedule of rates. As your rate is always the same, libbi does not need to know when it is 'cheaper' for you and will not charge from the grid.