zappi v2 firmware 3.127 onwards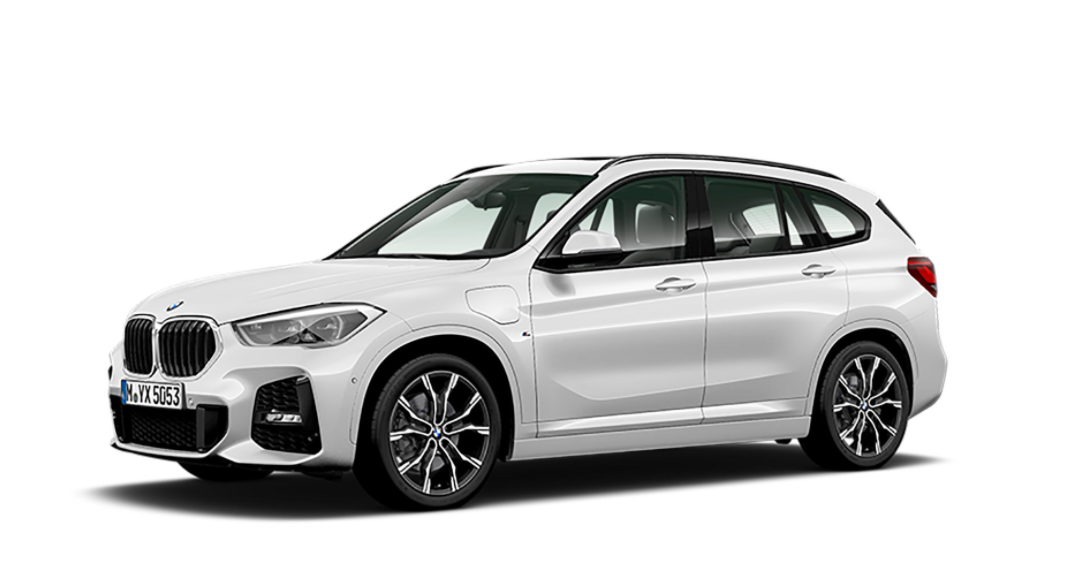 There are a number of customers who have reported problems charging their BMW X1 PHEV in ECO and ECo+. The car charges without any issues in FAST mode but when there is little spare surplus and zappi is holding the charge rate at 1.4kW the car gives up charging, even though the battery is not full.
In the case zappi reports "Charge Complete"
In some circumstances the EV may try to charge again and then stop once more, before the battery is full.
We have carried out detailed monitoring and shared the results with BMW who have suggested that the X1 may not be able to charge at the minimum power levels defined in the international standard IEC 61851-1 (1)
As a workaround we have updated the Compatibility Mode settings so it it possible raise the minimum charge rate (2).
Increasing the minimum charge rate
To increase the minimum charge rate, co to the Compatibility Mode menu (on the Advanced Settings menus)
Make sure "Active" is set to "On"
Change the "Power Factor" setting to 1.0
Increase the "Minimum PWM" value to the required minimum charge rate
Note: This may involve some trial and error to find the right setting. It needs to be as low as possible to make sure that the EV charges when not much excess generation is available, but needs to be high enough for the EV to carry out a stable charge.
The Minimum Green Level (MGL) can also be adjusted so that the EV starts charging at lower levels of surplus generation, drawing extra power from the grid to make up the power to new new minimum value.

PWM Values
PWM stands for "Pulse Width Modulation" and is the method zappi uses to send a signal to the EV through the charge cable to tell the car the maximum current (and therefore power) that the car can take.
| | | |
| --- | --- | --- |
| PWM Value | Maximum Current | Approximate power on a single phase zappi at 230V |
| 10% (Minimum) | 6A | 1.4kW |
| 12% | 7.2A | 1.7kW |
| 15% | 9A | 2.1kW |
| 20% | 12A | 2.8kW |
Default Compatibility Mode Settings
The default Compatibility Mode settings are: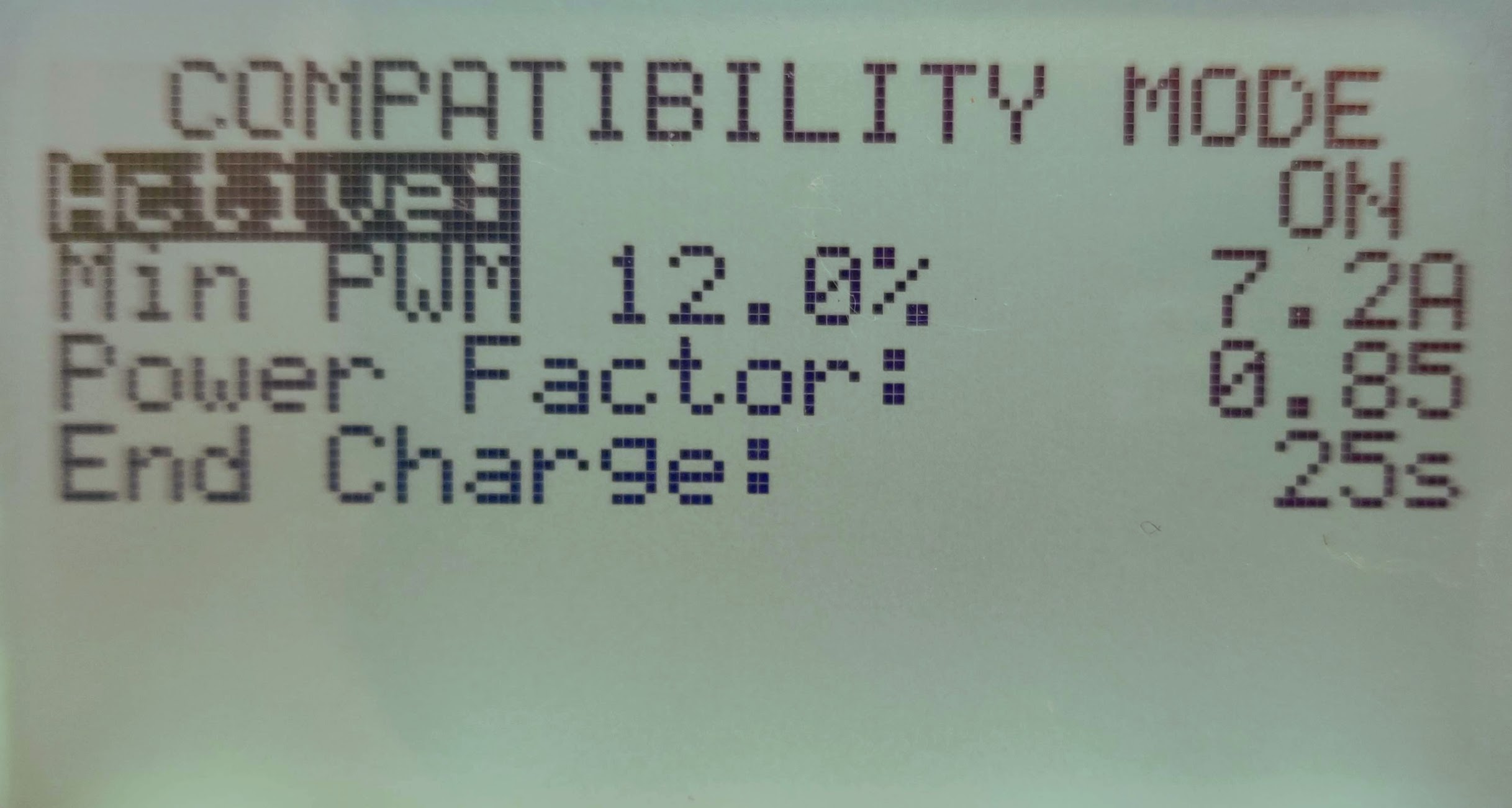 With these settings zappi will automatically detect an EV than charges at a poor power factor (Renault Zoe) and keep the minimum charge current at 7.2A (12% PWM)
If zappi detects and EV that does not charge at a poor power factor then the minimum charge rate is 6A (10% PWM)
---
(1) IEC 61851-1 Electric vehicle conductive charging system - Part 1: General requirements
(2) Note - that if the minimum charge rate is increased this will be setting for all vehicles that use this zappi.