Setting PIN(s) and Assigning Users (myaccount).

Customers with later zappi models (those with a 'H' in their model number) can now set PIN codes for their zappi via the myenergi myaccount. Multiple PINs (up to 4 different users) can now be assigned to different users. This means that charging information for each user can be seen separately.
This does not necessarily mean 'people', this function could be used to see usage between personal and business miles, if a customer has a company car that is also used for personal use. For example, the customer can set up a PIN and assign to 'user', 'personal' and set up another PIN assigning it to 'user', 'business'. When charging for personal journeys, they will need to enter the PIN assigned as personal and vice versa.

To set and assign PINs in the myenergi myaccount, follow the steps below:
1) Go to your myenergi myaccount: https://myaccount.myenergi.com

2) Sign in or create an account, if you haven't already done so

3) In the side bar menu, navigate to "Location" tab, then click "Access Management". If the side bar isn't already visible, click the menu button in the top left hand corner to reveal it.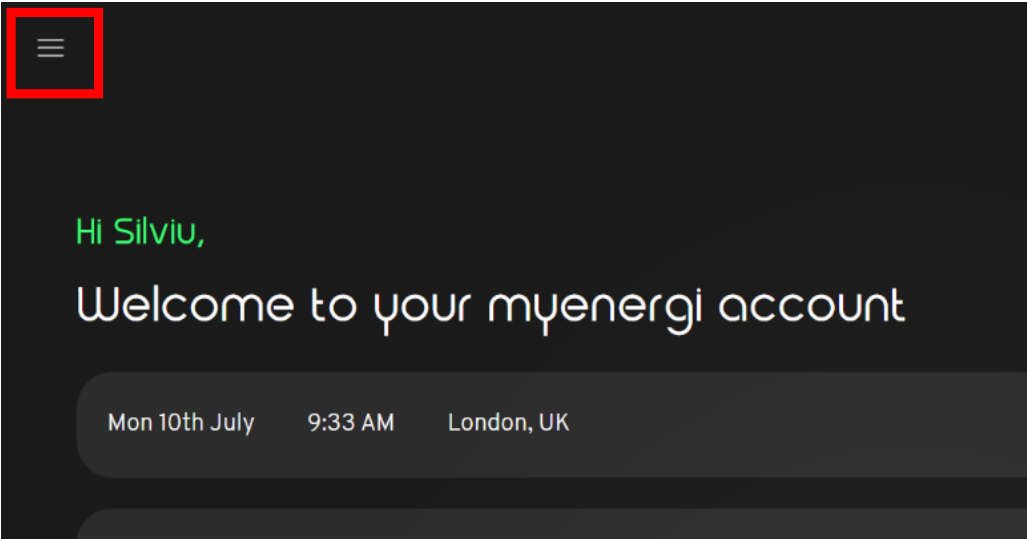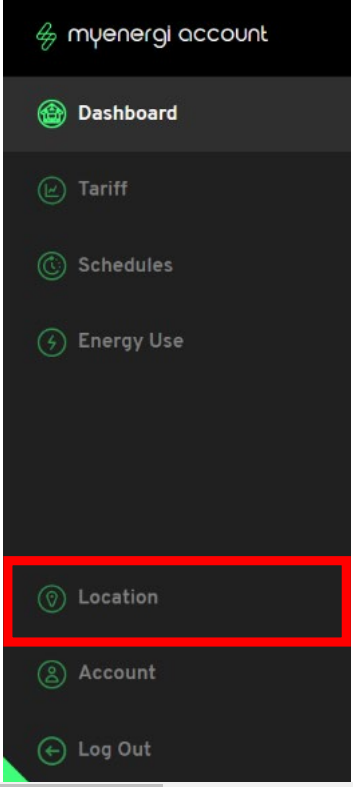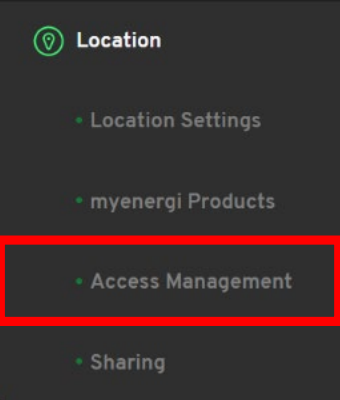 4) Click, "Add PIN Code".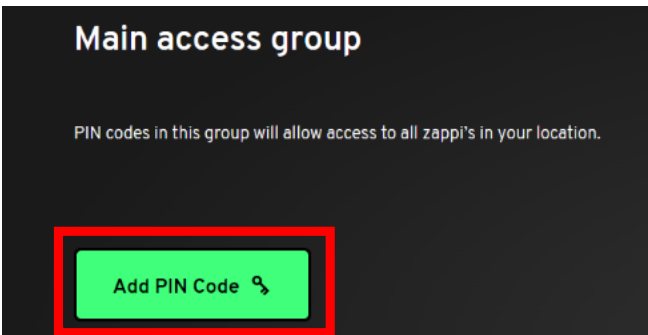 5) Enter a name to identify the user by.

6) Choose a 5 digit PIN code for the user (can only include numbers between 1-4) and enter it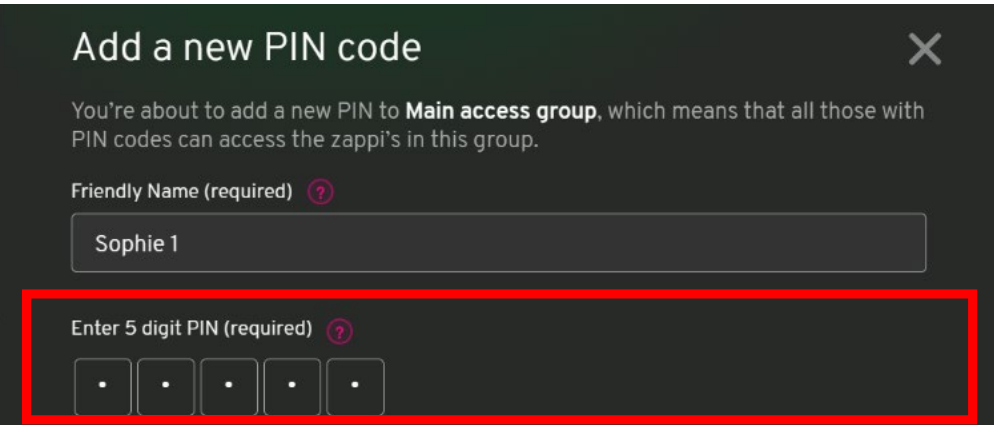 7) Select whether this user is business or personal use.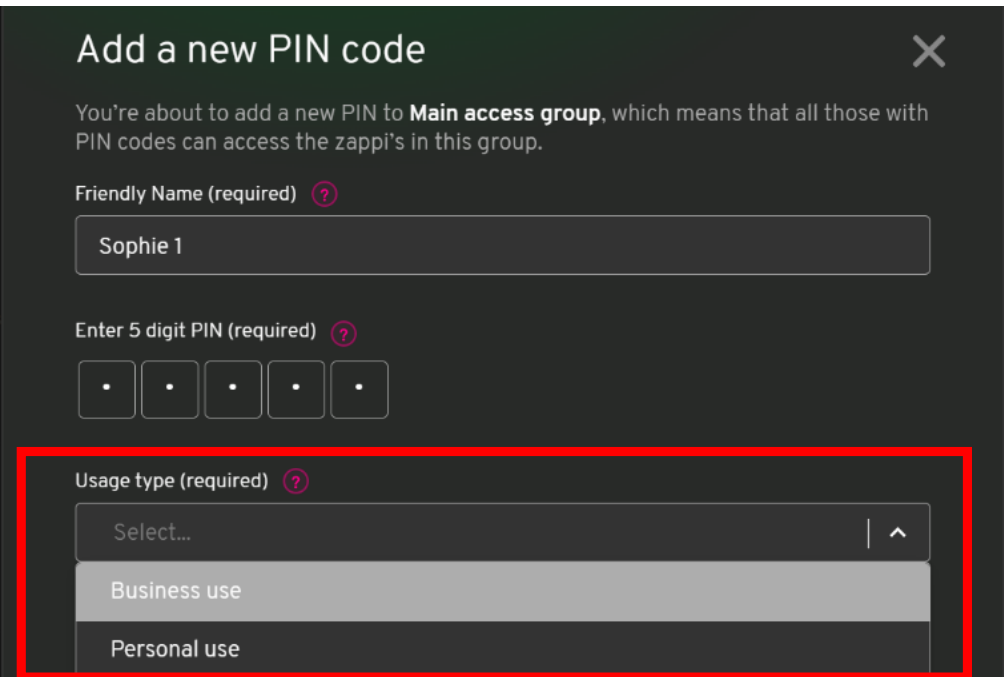 8) Set the default charging mode for this user from the drop down box; FAST, ECO or ECO+

9) Once completed, click "Add PIN".